Dafne C. Martin-Alarcon received the "2017 Outstanding Student Thesis Award" for the master's thesis conducted under the guidance of Professor Paulo Lourenço, ISISE, with the theme "Optical Monitoring & Modeling of Masonry Behavior Under Shear Load" during the TMS 2018 Annual Meeting held October 3-6 in Cleveland.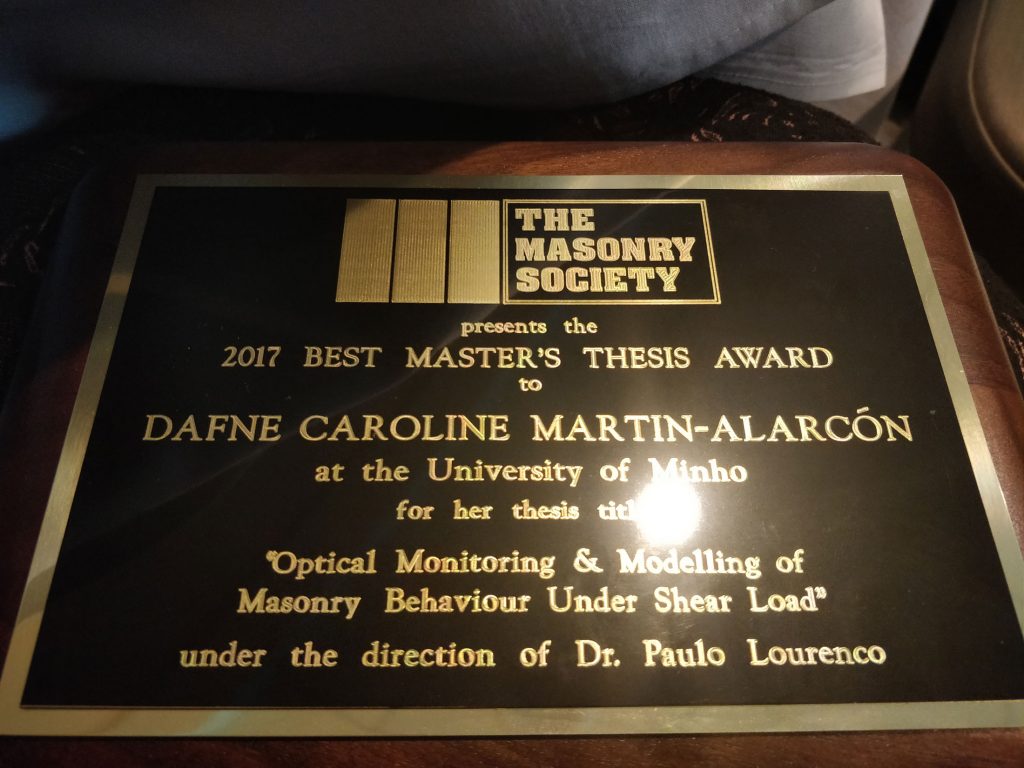 The Masonry Society's (TMS) Student Thesis Awards are granted annually by the TMS Scientific Committee for the best doctoral thesis and masters dissertation on masonry topics.
Formed in 1977, The Masonry Society (TMS) is an educational, scientific and technical society dedicated to advancing scientific knowledge, engineering, architecture and masonry construction.